STUDY PARTICIPANTS WANTED FOR ONLINE SURVEY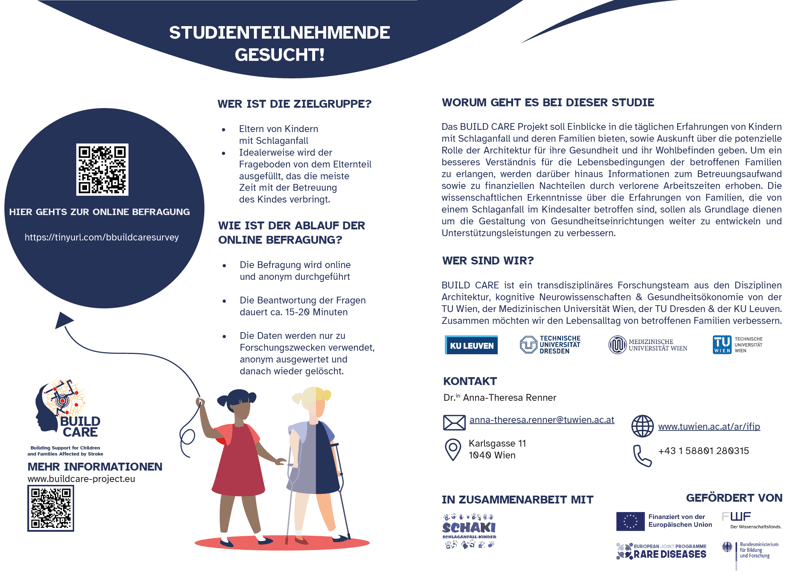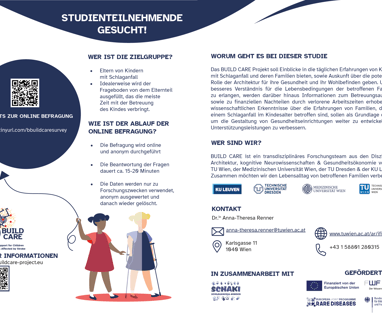 We are searching for study participants for our online survey!
For whom?
The survey is aimed at parents of children with stroke. Ideally, the questionnaire should be completed by the parent who spends most time caring for the child. The survey is available in German and Dutch.
How?
The survey is conducted online and anonymously and will only take about 15-20 minutes. The data will only be used for research purposes, evaluated anonymously and will then be deleted.
If you are interested, please follow this link: https://tinyurl.com/bbuildcaresurvey